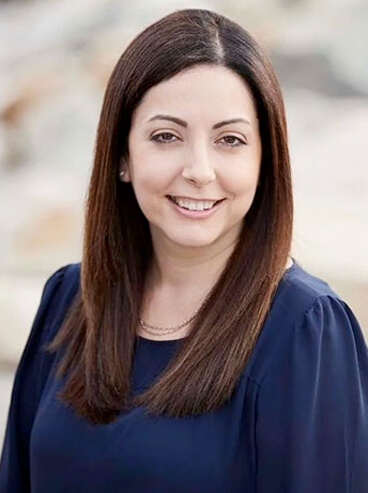 Estate Planning Attorney
For over fifteen years, Attorney Candice O'Neil has been in the field of estate planning, educating people about one of the most important life conversations. She is passionate about making a perceivably complicated matter more comfortable and simple because she understands the significance and sensitivity of the subject. She builds lifelong relationships with clients as her natural compassion and patience help put her clients at ease as they discuss the personal issues necessary to creating an effective estate plan.
Welcoming and Experienced
While clients are drawn to her personable nature, they are also comforted knowing that she has been doing this for over fifteen years. A graduate of Assumption College and Northeastern University School of Law, Candice honed her skills at a Massachusetts law firm and a wealth management company before joining Hudkins Law in 2011. Now the Managing Attorney of the Hampton, NH, office, Candice helps individuals and families protect their assets, plan for the care of loved ones and minor children, and avoid probate. In addition, she advises small business owners, assisting with entity selection, business formation, business succession planning, and contract drafting.
Let's Go Red Sox!
A Red Sox fan, Candice met her husband Corey at a game and later got engaged at Fenway Park. Since then, they have made an effort to go to a game each year on the anniversary of that first meeting, no matter where it takes them. This is not as easy as it used to be because their three young boys, ages 9, 6, and 4, keep them very busy at home. In her spare time, Candice enjoys exploring the New Hampshire and Massachusetts seacoast and discovering new gems in Boston, Portland, Portsmouth, and Newburyport with her family. They love the Seacoast Science Center and Odiorne Point State Park, spending time at the beach, and exploring nature. She feels incredibly blessed to live in what she considers to be one of the most beautiful parts of the country.
Meet Candice and Her Team Today
It is never too soon to start thinking about protecting your assets and making a plan for your loved ones. Candice believes that every individual—young or old, married or single, wealthy or otherwise—should have an estate plan of some form.