Estate Planning Checklist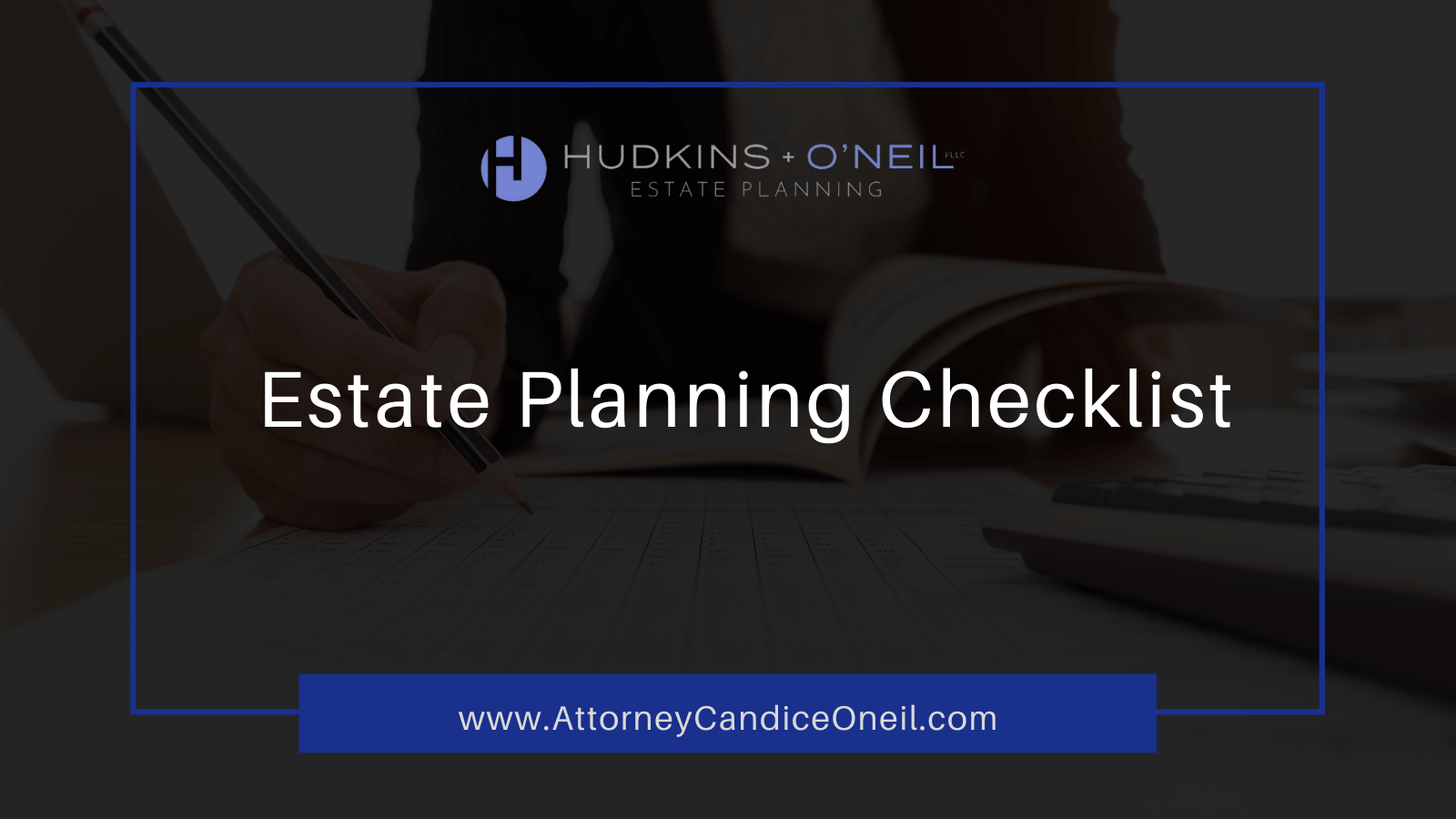 08 Jul

Estate Planning Checklist

Many people mistakenly think that estate planning is only for the elderly and the wealthy.

An estate plan should be crafted with the utmost care and customized to your unique needs and goals to bring you the peace of mind you crave.
So what do you need to create the perfect estate plan? Start by taking the following steps:
1. Speak with an attorney. Rather than spin your wheels trying to decide what type of plan you need, contact an experienced estate planning attorney who can guide you through the process and save you time, money, and energy. This information is complicated, but an estate planning attorney knows the information backwards and forwards and has the objectivity to set you on the right track.
2. Plan beneficiary designations. For some assets, you'll need to designate who you want to be the beneficiary using a beneficiary designation form. Life insurance policies and retirement assets, such as 401(k)'s and IRA's, are a perfect example. It is important that your beneficiary designations are correctly completed in order to properly integrate with your overall estate plan.
3. Write your will. Work with your attorney to draft a will. A will, as you may know, is a document that explains how you want your property to be distributed and who should be the person managing your property after your death. A will is also where you can name a guardian for any minor children.
4. Create a trust. There are two types of trusts — revocable and irrevocable. At Hudkins & O'Neil, we often recommend using a revocable trust because it's easy to use and can be amended or revoked at any time. You maintain full control of the trust until you've passed away or become incapacitated, at which point a successor trustee named in the trust would then take over. Trusts typically save families a great deal of time and money by avoiding the need for a probate administration when you pass away.
[Note: if you're using a trust, we still advise having a will. The will acts as a catch-all to move assets into your trust in the event there's an asset that was not put into your trust while you were alive.]
5. Create a Durable Power of Attorney. A Power of Attorney is a document that allows you to name someone to make decisions on your behalf with regard to your legal, financial, and personal affairs — such as paying your bills, contacting lawyers and financial advisors, and running your business. The alternative is going to court to have a guardian appointed, which most people would prefer to avoid.
6. Include Advance Directives and a HIPAA Authorization. Also known as a health care proxy and/or living will, this document allows you to appoint someone to make medical decisions when you are unable to do so for yourself. A HIPAA Authorization allows you to give access to your medical information to your loved ones
7. Write a letter of intent. While this is not necessarily part of your legal documents, it is an equally valuable piece of the estate planning puzzle. Leaving your loved ones a personal letter with a statement explaining your desires can go a long way to making this process easier for your loved ones. A primary goal when it comes to estate planning is to preserve and protect the relationships of the people you love, after you are no longer here.
Contact Candice O'Neil today
So now that you know the basics of estate planning, are you ready to get started? Contact Candice O'Neil to set up your first consultation. Our legal team looks forward to helping you create the perfect plan for your family.