Important Documents to Gather for New Hampshire Probate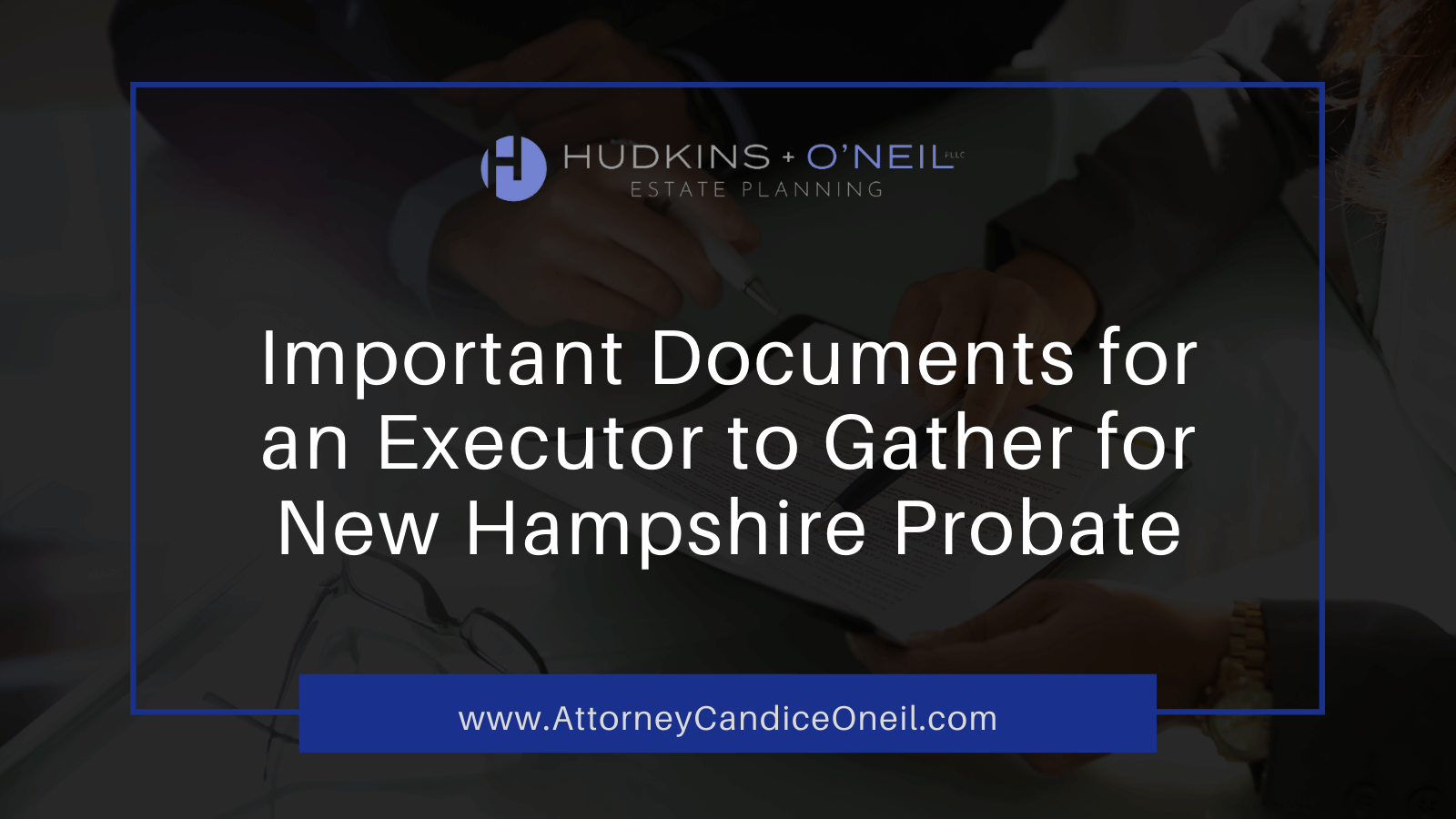 At the start of a probate administration, it is critical to gather important information. Understand what documentation the executor will need to move forward.
10 Items to Gather Before Meeting With Your Probate Administration Attorney
If your loved one named you the executor of his New Hampshire will, shortly after his passing you will find yourself tasked with the responsibility of administering the estate. Finding and scheduling an appointment with a knowledgeable Exeter area probate administration attorney is one of the first steps to take during this process. Prior to your first meeting, it is highly beneficial to start gathering the important paperwork that you will need as you move forward.
What documents should you gather before you meet with your estate administration attorney?
The following is an initial list to help you get started:
Multiple certified copies of your loved one's death certificate
Original New Hampshire last will and testament and any additional estate planning documents
Real estate deeds for any real property your loved one owned before his death
Bank account statements
Credit card statements
Utility bills
Titles to vehicles
Information relating to any business that your loved one owned or held an interest in
Copies of life insurance policies
Copy of your loved one's most recent tax return
While the above information is a necessary part of the probate process and will help move the process forward if you bring it to your first meeting with your attorney, some items may take a while longer to obtain. Your probate lawyer can help you fill in any missing information in order to proceed with the administration.
Administering an estate after losing a loved one is often an overwhelming and anxiety-inducing process. We are here to help walk you through this process. Contact us today for more information about administering an estate.