Why Your 18 Year Old New Hampshire Child Needs an Estate Plan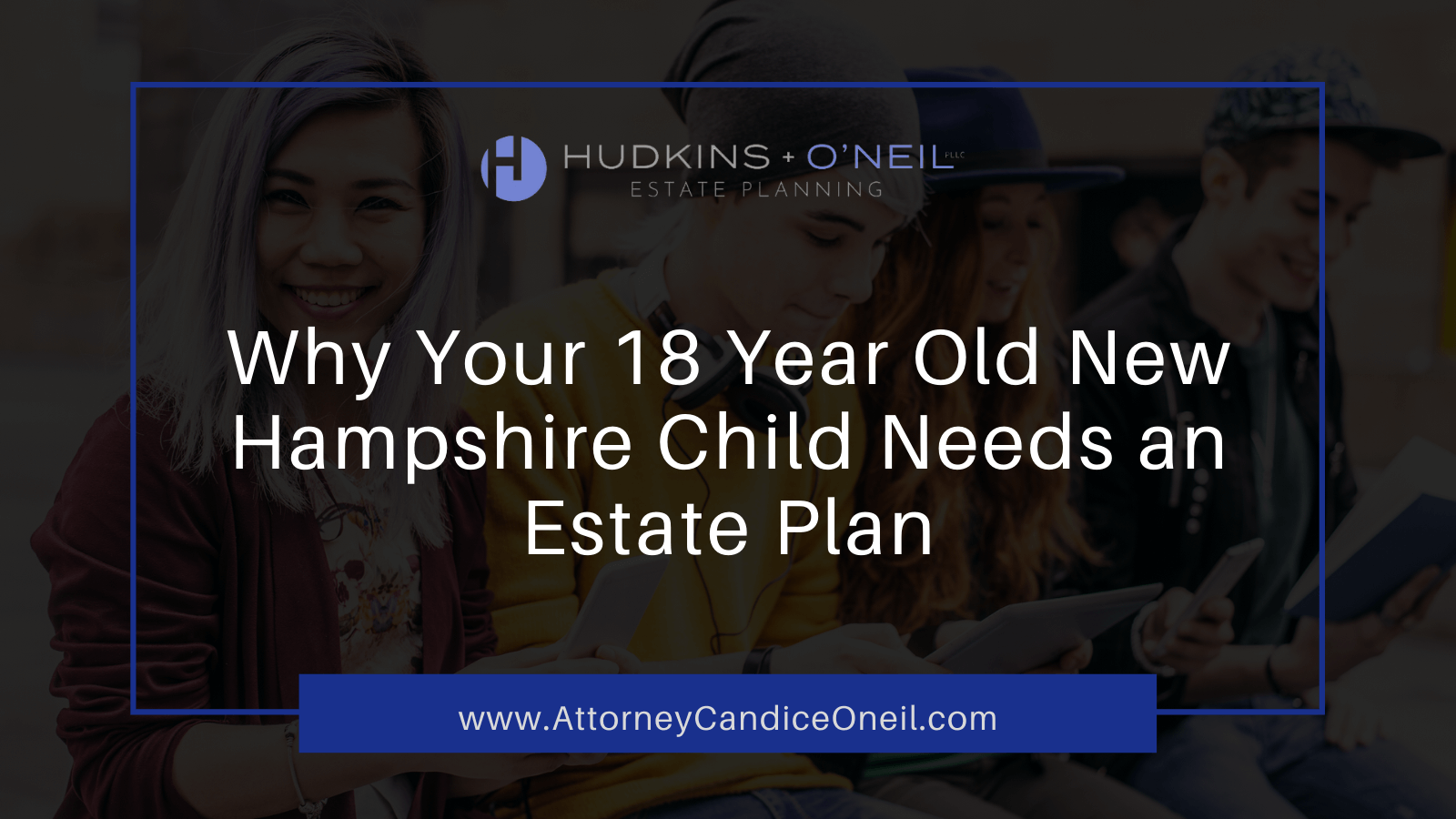 Many people mistakenly think that estate planning is for the elderly and the wealthy. It is critical for even your 18-year-old to have a basic New Hamshire estate plan.
5 Situations Where Your Child's New Hampshire Estate Plan Will Save the Day
From the time your child was born, you were there to help through every emergency and important situation. Turning 18 directly impacts your ability as a parent to continue providing that assistance. Fortunately, planning ahead by having your child sign a basic estate plan can avoid the need to jump through hoops under circumstances where timing is critical, including potentially having to go to court to obtain a legal guardianship.
When your child turns 18, he or she can sign a durable general power of attorney, a New Hampshire advance directive, a Massachusetts health care proxy, and a HIPAA release. These documents will allow you to make medical decisions for your child and speak directly to his or her health care providers. A power of attorney will also allow you to assist with your child's financial assets and generally speaking act on his or behalf with regard to most matters.
How do these documents come in handy in an emergency or during time-sensitive situations?
The following are five examples:
Your child is seriously injured while away at college and is unable to make medical decisions.
Your child needs to re-register a vehicle but is away at school or living in an apartment far from home.
Your child needs to sign his or her tax return but is too far away to conveniently come home.
Your child needs assistance dealing with a financial matter or account.
Your child is suffering from a medical condition and you want to speak directly to the doctors.
Unfortunately, waiting to have your child put together this basic estate plan may mean that it's too late in the event of an emergency. We are here to help you avoid those issues.
Let's Start Planning
Give us a call today at 603-434-1770 if you have any further questions or to get started on your estate plan as soon as possible