What Is The Difference Between A Will And A Living Will? | Candice O'Neil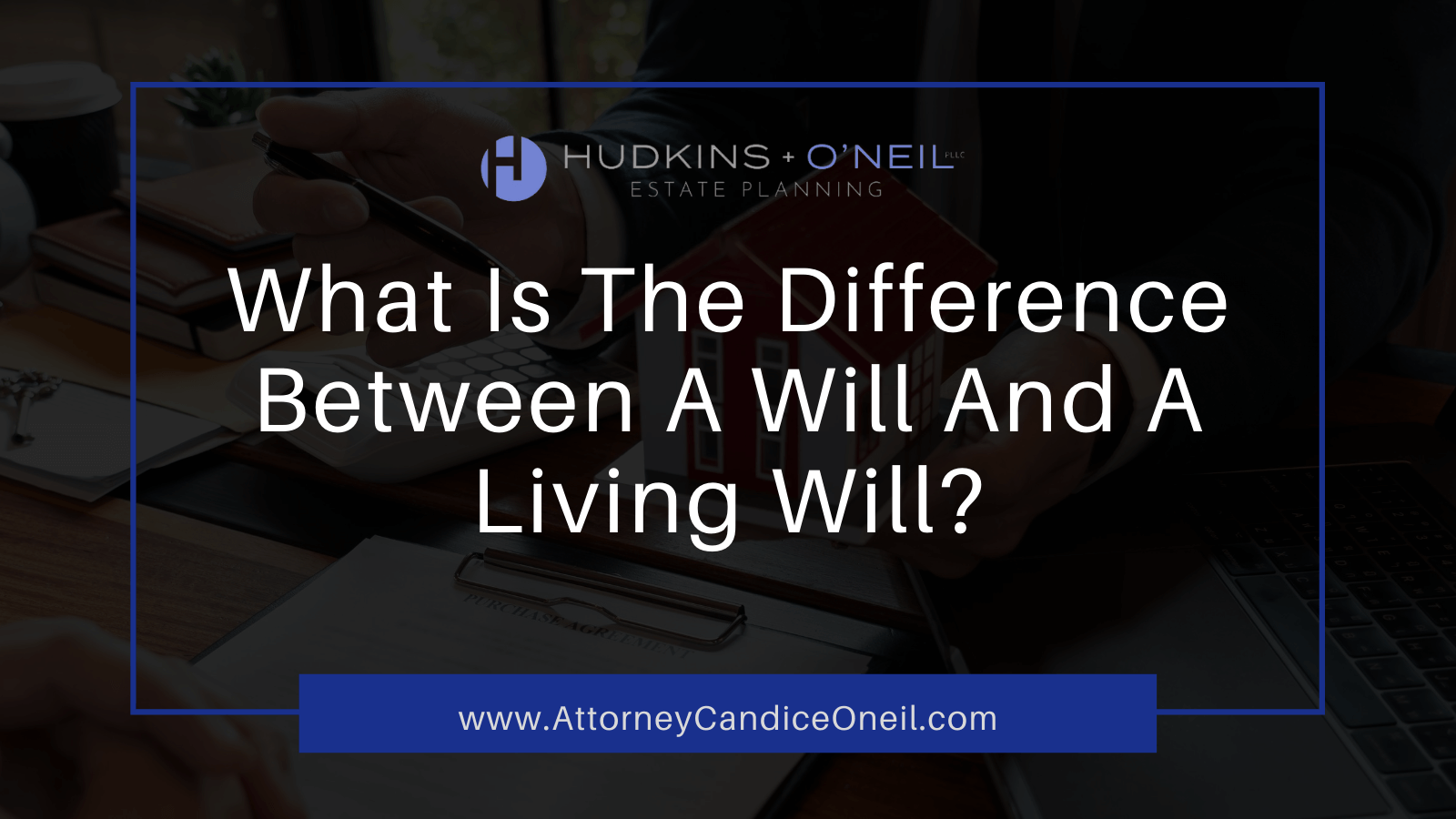 Death is not pleasant to anticipate, but it is inevitable.
You owe your loved ones a discrete distribution of your assets, which is achievable through a will. But there are two types — a will and living will.
A will is enforceable upon death, while a living will cover any decision regarding your body while you are still alive. This living will is essential because you may get very sick or bedridden and unable to speak.
At Hudkins and O'Neil, we help clients create wills and living wills for different purposes.
What Is A Will?
Legally referred to as a "last testament," a will is an official statement showing a precise distribution of your assets that is only enforceable once you have passed.
It is a legal document stating who inherits your assets in the event of your death, including:
Physical assets–

Houses

Cars

Pets

Companies

Lands, etc.

Digital assets

Social media accounts

Digital currencies, etc.)
Through your will, you can also designate a guardian who will take care of your children if they are still young. A will is the last resort for your family to be aware of all your assets and liabilities to avoid exploitation from impostors.
After stating these assets, the next thing is to appoint an executor (i.e., a legal practitioner or your spouse) to carry out the instructions in the will. The executor will pay for probates, settle every funeral rites, and settle debts before allocating assets.
What Is A Living Will?
What happens when you encounter a terminal disease that would require a surgical operation? What if you enter a coma and pass on from there?
A living will is a legal document that allows you to state how you want to be taken care of in the event of incapacitation. In a living will, you can decide in advance the fate of your various body organs if you want to donate them.
You can also grant permission to carry out an autopsy on your body after your demise. (If you don't want an autopsy, you can state that, too.)
In the event of such sickness that would render you incapacitated, whoever you make your executor, would make crucial decisions for you. That's why it's so vital to choose a mature executor, of a sound mind and balance to carry out your wishes strictly.
Differences Between A Will And A Living Will
From the definitions above, there are clearly some notable differences between a will and a living will. To reiterate, these differences include:
The difference in time of execution — a will can only have legal effect at the time of your demise. A living will, on the other hand, is enforceable when you are alive, and it oversees your medical treatment.

A will covers all your assets and accounts while a living will pertain only to your health.

The executor of a will ensures the smooth distribution of your assets and properties. The executor of a living will only make health-related decisions in your stead.
Contact Attorney Candice O'Neil Today
Whether it is a will or a living will you want to create, you must ensure you employ a reputable attorney. Make sure you have the best legal services available. A will and a living will may be different documents, but they are necessary for the transfer of your wealth to the people you leave behind. Contact Attorney Candice O'Neil today to get started on your documents.